Eliminate Ugly Gum Recession
September 25 @ 9:00 am

-

4:00 pm
Eliminate Ugly Gum Recession
Sunday September 25th @ 9:00 am – 4:00 pm
$95.00 – $800
Date: Sunday, September 25, 2022
Time: 9 am – 4 pm
Speaker-Instructor: John C. Chao DDS, MAGD
This course is for Dentists Only!
The afternoon Hands-On Mini Workshop has limited seating!!
About the Course
The Pinhole® Surgical Technique/ Pinhole Gum Rejuvenation® is a minimally invasive treatment to correct gum recession in as little as one visit.  The Pinhole® technique is a scalpel-free, suture-free and graft-free technique that is quick, easy and instantly pleasing for patients.  The Pinhole® technique has long term results of over 15 years and typically, most patients return to normal activities within 24-48 hours after treatment with the Pinhole® Surgical Technique.
This course is broken into a morning session which is lecture only and the afternoon session will be an intro hands-on workshop.
This course is designed to only give you an introduction to this technique.
Additional training will be required to get certified to use the Pinhole Technique.
Course Objective
The Course objective is to learn how and why the Pinhole® Surgical Technique is so effective at treating gum recession of all types. In addition, attendees will learn through surgical videos, how the technique is easily applied without scalpels, sutures or grafting. Attendees will also have the opportunity to apply for the intro Pinhole® hands on workshop later in the day.
Pinhole® Intro Hands-on Workshop:
Attendees of the Pinhole® Intro Hands-on workshop will have the opportunity to learn some basic techniques of the Pinhole Surgical Technique through hands on training with some Pinhole instruments on a typodont model. Dr. John Chao and his team will first lay out a brief description of how and why the Pinhole® technique works. Then the attendees will use Pinhole instruments to simulate the technique on a typodont model. The conclusion of the session will feature Dr. Chao showing the technique on a cadaver specimen.
Date & Time
Sunday, September 25th, 2022
 9am – 4pm
Presented by
John C. Chao DDS, MAGD
Dr. John C. Chao graduated from the USC School of Dentistry. He is an Adjunct Assistant Professor at the USC Dental School. He received the Ostro School of Dentistry of USC, 2012 Outstanding Faculty award. Dr. Chao is also involved with the Post-Graduate Periodontics Program at the University of Buffalo in New York. As a Research Assistant Professor at this University, Dr. Chao is involved in a major study comparing the Pinhole Surgical Technique, his invention, to the standard treatment for gum recession called the Connective Tissue Graft. Dr. Chao will be one of the authors of this new study.
Dr. Chao has his own dental practice in Monterey Park. The practice grew and relocated to large building in Alhambra with 12 operatories, where he still practices full time. In the late 1990's Dr. Chao also graduated from Southwestern Law School in Los Angeles while still maintaining a full-time dental practice. In the early 2000's he developed and patented the Pinhole® Surgical Technique. In 2013, the Pinhole Academy was established to train and certify dentists in the Pinhole® technique.
To Register
Limited Seating for Hands-On Workshop!!!
Time: 9 am – 12 pm – Lecture 1 pm – 4 pm – Hands-on
Registration: 8:30 a.m. – 9:00 a.m.
The morning session includes a continental breakfast and the afternoon session includes lunch.
CE Units: 3 lecture units for morning session only
6 participation units for full day
AGD Subject Code: 490 (Periodontics)
The parking will be validated for all attendees.
Pricing
 
Lecture

Full Day

Limited Seating!

Full Day Special

By May 1st

Limited Seating!

AGD Dentist
$95
$450
$425
Non-AGD Dentist
$265
$800
$775
Refund and Cancellation Policy
TBD
Contact: Avani Chetty
Email: [email protected]
Telephone: 310-471-4916
Sponsors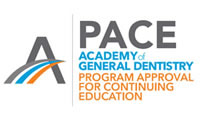 Calendar Links
Register
Related Events
Keep me updated about future events